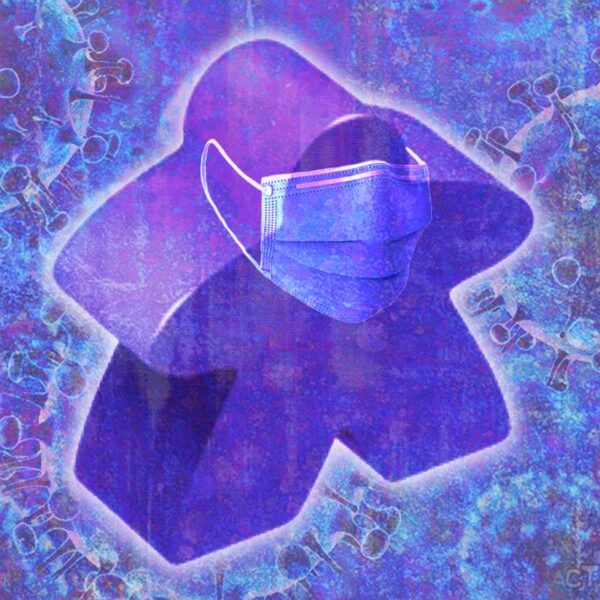 Entry Requirements
Barking Mad Productions requires every participant, including attendees, guests, and TCEP staff, to comply with these Health and Safety Requirements (the "Policy"), including the Health and Safety Acknowledgement below. No one is permitted entry to TCEP unless they are in full compliance with the Policy, which includes but is not limited to:
Full Vaccination
All participants are required to show proof of full vaccination with a COVID-19 vaccine authorized for emergency use by the U.S. Food and Drug Administration (FDA) or World Health Organization (WHO). "Fully vaccinated" means that the day of your first entry to TCEP must be at least 14 days after completion of your primary series of an FDA or WHO-approved or authorized COVID-19 vaccine.
What Does "Fully Vaccinated" Mean?
At this time, "fully vaccinated" means that the day of your first entry to TCEP must be at least 14 days after completion of your primary series of an FDA or WHO-approved or authorized COVID-19 vaccine, such as:
second dose of a two-dose COVID-19 vaccine (Pfizer-BioNTech or Moderna), or

single dose of a single-dose COVID-19 vaccine (Johnson & Johnson's Jansen vaccine)
In accordance with CDC guidelines, booster shots are not required to be considered fully vaccinated, however, please note that the CDC recommends that people remain up to date with their vaccines, which includes additional doses for individuals who are immunocompromised or booster doses at regular time points. Please note that this remains subject to further update as CDC guidance is revised.
Approved Face Covering
All participants must wear an approved face covering at all times in any TCEP-controlled space, including during move-in and move-out.
All face coverings must, at a minimum, fit properly and closely on the face without any gaps along the edges or around the nose, fully covering your nose and mouth, and secure under your chin. TCEP strongly recommends the use of a properly fitted N-95 or KN-95 mask.
Not permitted:
Face coverings with respirators or exhalation valves
Face coverings, including bandanas, that are unable to be secured under your chin
Mesh materials
Face coverings that contain holes or are significantly damaged
Costume masks. (Costume masks may be worn in combination with an approved face covering)
Food and drink policy
In keeping with our policy of remaining masked within all convention controlled areas of the hotel, we ask that anyone who is actively drinking to remove your mask only for as long as it takes for you to take your drink and then immediately replace it. No food is to be consumed in any convention controlled area. Food may be consumed outside, in the hotel lobby and breakfast area, or in your room.
Daily Health Monitoring
Anyone who is not feeling well or begins to experience symptoms of COVID-19 or any other similarly communicable illness at any time during TCEP should contact and follow the guidance of their physician. All participants are required to accept and comply with the below Health and Safety Acknowledgement in order to be granted entry to TCEP.
What If I Learn Of Covid-19 Exposure Risk Immediately Before Or While Attending Tcep?
If you have reason to believe you currently have COVID-19 or have been exposed to COVID-19, you must not attend TCEP and should consult your physician, including if these conditions emerge while you are at the convention. Please review our Health and Safety Acknowledgement each day prior to attending TCEP to ensure you can comply with all of the requirements therein.
Health And Safety Acknowledgement
Please ensure that you have reviewed any advisories or restrictions that may be in place for travel to the United States and for travel to Sterling, VA.
Please be advised that risk of exposure to COVID-19 exists in any event or public space, including TCEP. Prior to registering for and attending the event, please ensure you have read the latest CDC Guidelines for Prevention. By attending the event, you acknowledge this inherent risk on behalf of yourself and/or any Minor attending the event for which you serve as Guardian (collectively, "You") and, as a condition of entering the event, You acknowledge, understand, and confirm each of the following in accordance with applicable health guidelines:
That You will abide by all terms of admission and participation (as may be updated from time to time) and event health-and-safety requirements at all times;
That You are not currently experiencing any of the following symptoms of COVID-19, as identified at CDC.gov, including, but not limited to:
Fever or chills
Cough
Shortness of breath or difficulty breathing
Fatigue
Muscle or body aches
Headache
New loss of taste or smell
Sore throat
Congestion or runny nose
Nausea or vomiting
Diarrhea
That prior to attending the event You have not been in contact with someone with confirmed or suspected COVID-19 symptoms without completing a CDC-recommended quarantine;
That You are not under any self-quarantine or isolation orders or subject to any CDC self-quarantine or isolation protocol; and
That management requires proof of full vaccination as a condition of entry for all attendees and, You are fully vaccinated, meaning at the time You are attending the Event it has been at least fourteen (14) days since:
Your second dose in a two-dose COVID-19 vaccine series approved or authorized by the FDA or by the WHO, or
Your single dose of a single-dose COVID-19 vaccine authorized by the FDA or by the WHO.
All participants MUST present proof of vaccination directly from the healthcare provider that performed the vaccination (whether a physical copy or on a smartphone) OR through the use of an approved mobile app to enter the event.
For purposes of this acknowledgment, a "Minor" means any individual who is under eighteen (18) years of age or has not reached the age of majority as defined by such individual's jurisdiction of residence, and a "Guardian" means such Minor's parent or legal guardian or other individual attending the Event who is over the age of eighteen (18) and acting in loco parentis for such Minor. Please see the event's terms of participation to confirm the age requirements for entry.
You may not enter the event or the event venue if You cannot confirm all of the above criteria. If at any point during Your time at the event You do not meet all of the above criteria, You will be required to isolate and may be relocated or asked to leave the venue at the sole discretion of event management.
··· •♢• ······ •♢• ······ •♢• ······ •♢• ······ •♢• ···